From the small Hamburg label Käselotti, Kathrin has a love for animals great and small, which can be seen in her delightful illustrations, full of character. Her designs are created in her cheerful studio between Hoheluft and Lokstedt, where she designs children's picture books for well-known publishers, fabric by the metre, as well as her own product designs which are lovingly made by hand in small, limited edition runs. 
In addition to books and fabric, Kathrin's product range extends from small purses and acrylic badges, to magnets, stickers, posters and postcards! Long-time favourites are her cute baby rattles with various animal motifs.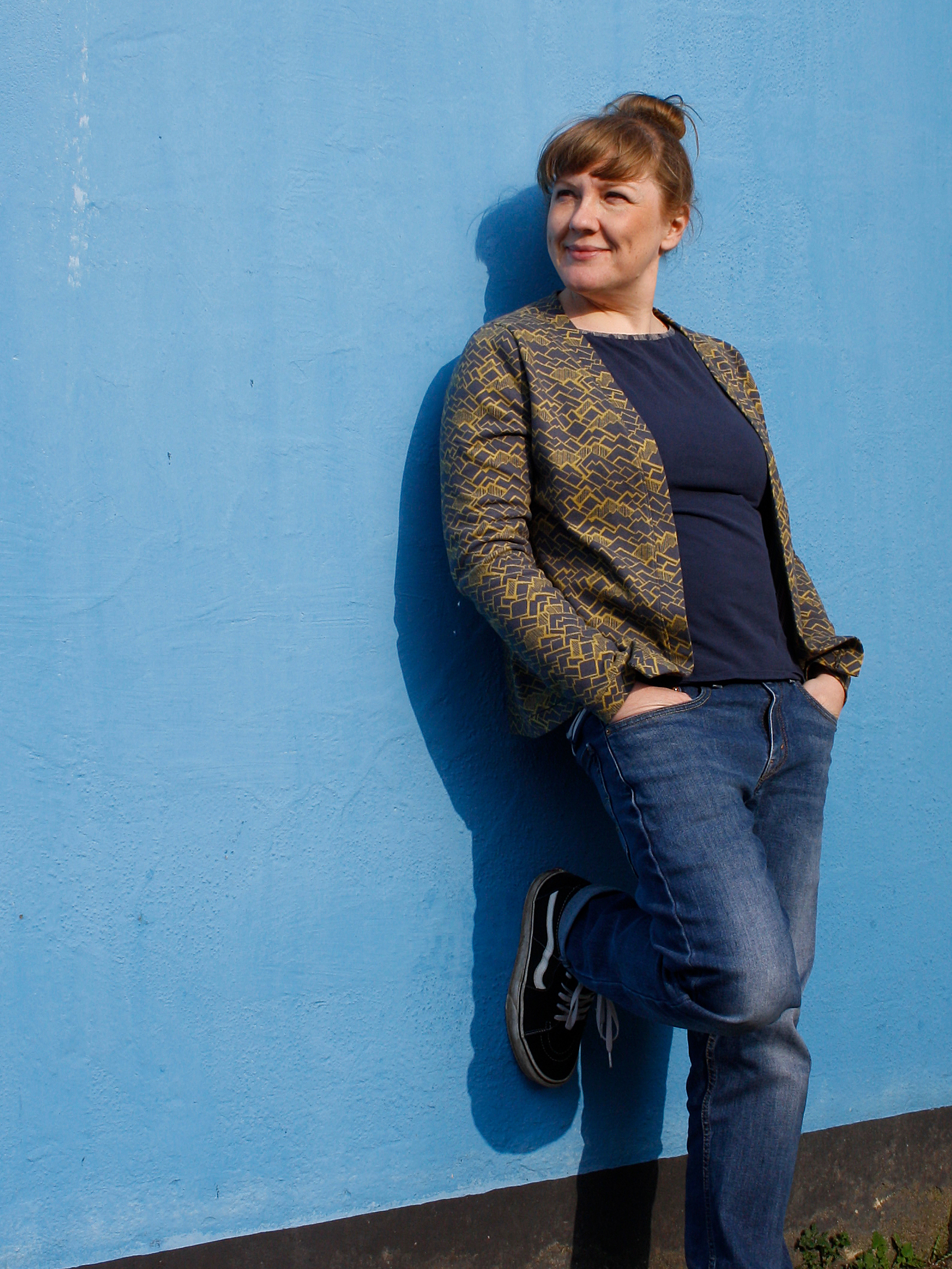 "I can't even remember when I started sewing, but even as a child I loved making things with my hands and selling them in my "shop" in our driveway during the summer holidays. In the evenings I knitted with my mother (unfortunately she was always quicker than me ...)."
After studying design in Hannover, Kathrin came to Hamburg for an internship in 2006, a short time later she opened her DaWanda shop with her first hand-sewn bags.
For 6 years, Kathrin worked as a graphic designer in a publishing house and in her free time spent every spare minute in her little sewing corner, where she was only able to process fabrics with her own designs. 
Since 2014, Kathrin has been able to work full-time on Käselotti and loves to spend the whole day in her studio with her cute and funny animals. She now spends most of her time illustrating picture books and fabrics, with new ideas for her product line, simply waiting to come to fruition. 
Kathrin's friendly animals will brighten your day and you'll find them on paper, fabric and other materials.